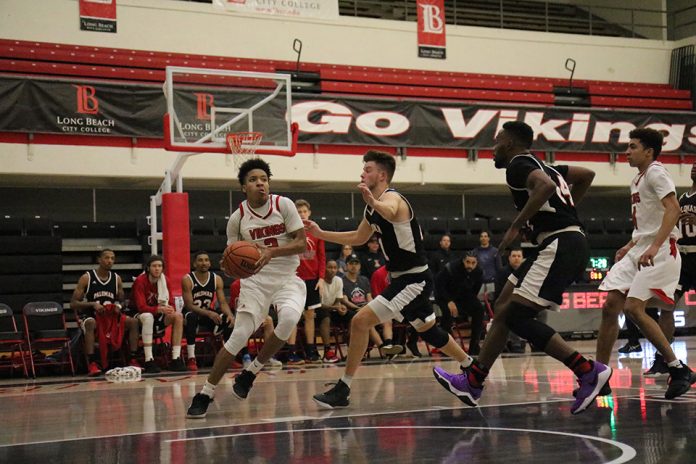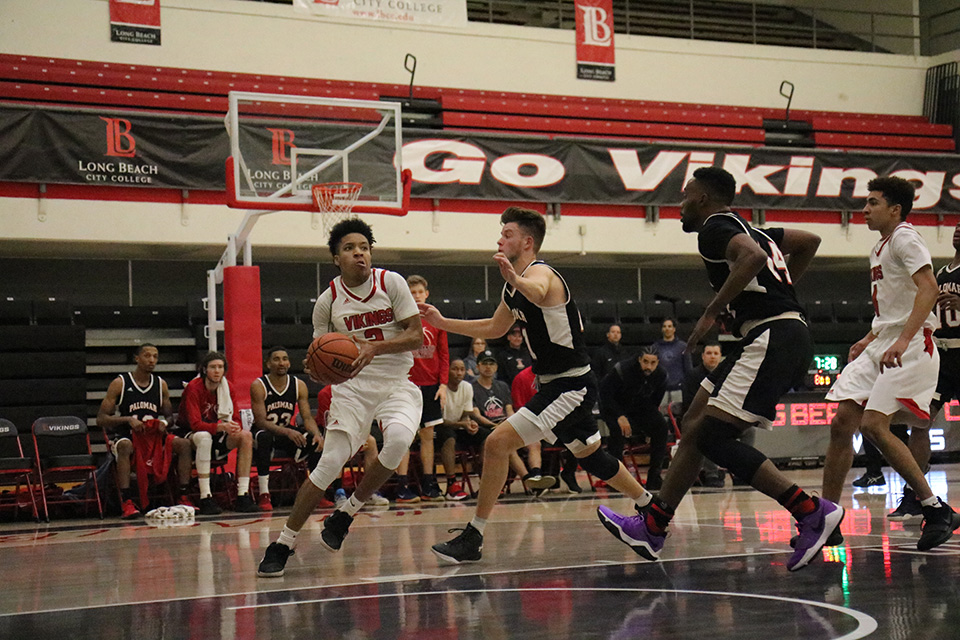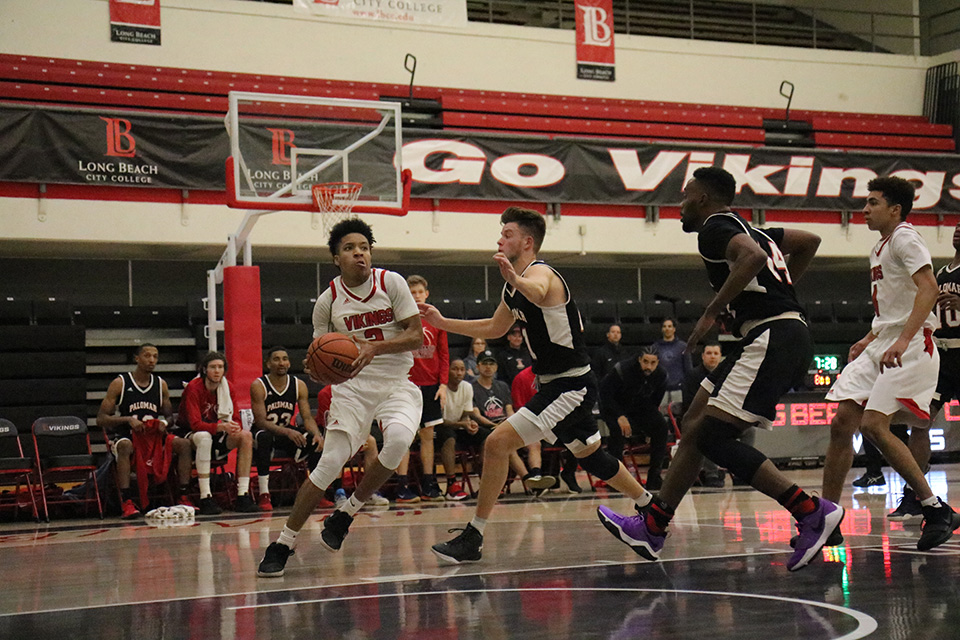 Despite foul trouble throughout the entire game, the Vikings' men's basketball team were able to execute key plays down the stretch to secure a 80-74 win over the Palomar Comets Wednesday, February 21, 2018, advancing to the next round of the CCCAA playoffs.
Fouls became an issue early for the Vikings, forcing key players to the bench and sending the Comets to the free-throw line, where they shot 71%, hitting 22-31 for the game.
The Vikings trailed for most of the first half but stayed close, with the Comets never leading by more than 7 points.
The Comets lead by as many as 9 in the second half, but the Vikings were able to hit clutch shots and make key stops on defense as the half was winding down, giving them a narrow lead late in the game.
In the final minutes, the Comets attempted to slow the scoring efforts of the Vikings by intentionally sending them to the free-throw line multiple times, but the Vikings, who hit 15-23 in the second half, made just enough to beat the Comets 80-74.
With this win, the Vikings find themselves moving on to the second round of the CCCAA Southern California Regional Playoffs, facing the #1 seed San Diego City College.
Vikings head coach Barry Barnes had a simple philosophy for facing what is sure to be a tough opponent.
"Trust the process, and why not go get it?" Barnes said.
Sophomore guard William English, who led the Vikings in scoring with 25 points, looked forward to facing the best team in the state.
"It's what we've been waiting for. We were supposed to face them earlier in the year, but we lost in the tournament, so now we get that chance." English said.
Freshman forward Artis Parris, who scored 4 points before fouling out in the second half, seemed confident that the Vikings would win in the next round.
"We're pumped up, man, we're ready. We know they're scared of us. Of all the teams in the playoffs, they didn't want to play us. We're coming to their home and we're gonna get the win." Parris said.
The Vikings play at San Diego City College on Saturday, February 24 at 7 p.m.