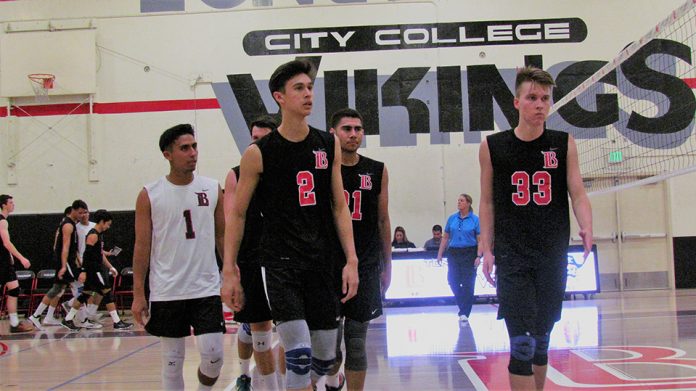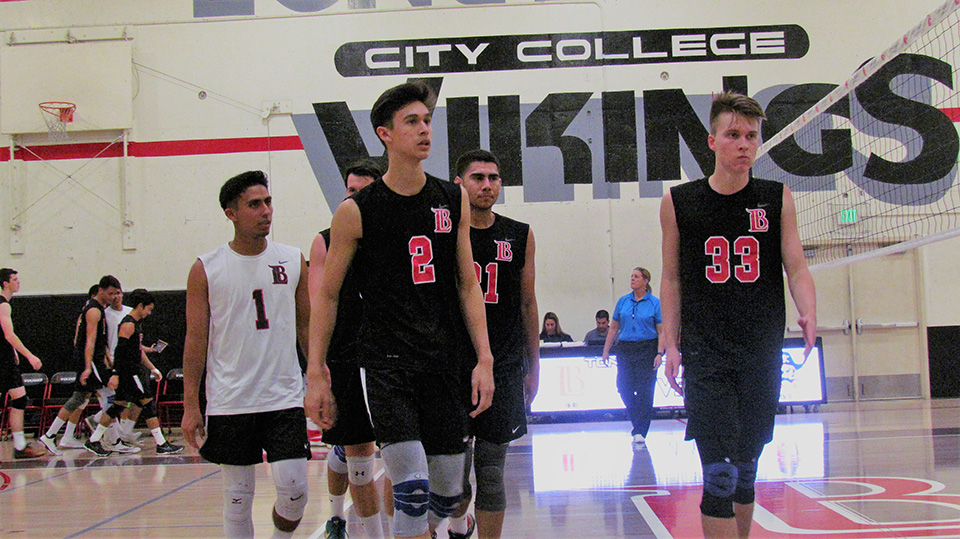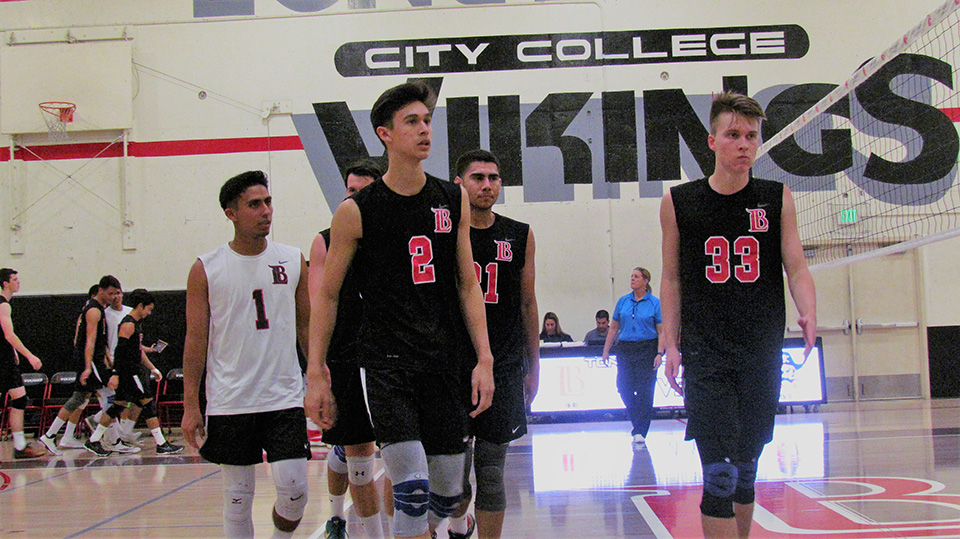 The Viking men's volleyball team continued their perfect start to the season , by sweeping Orange Coast College in three sets , with the set scores of 26-24, 25-19, 25-14. OCC is LBCC's biggest competition this year and were determined to show why they are the top ranked team in the state. This win increases the Vikings winning streak to seven games in a row.
The strongest performances during the game were from middle players, sophomore Andrew Pearson and freshman Carlos Hernandez. They both showed great defense with all of their blocks at the net and their hitting percentage combined was over 500. Together, they helped opened the whole court for the hitters to strike back, which made them streak between four to six points every serve.
Sophomore outside hitter, Steven Rotter, described what he thought that made the game turn out successful, as he states, "I believe what made the game turn out the way it went was because of our composure. We didn't get mad at each other when we were down 4 points in the middle of the first set. We buckled down and said to each other, 'Everything is going to be ok, we just have to follow through our plays and we will get back in.' I also think the energy, not just from the team, but from the crowd too. Our setter, Melbe Perez, was a great leader on the court too and our offense flourished because of his smart thinking with whom to set."
Freshman, setter, Melbe Perez, shared his highlights of the game and said, " I felt our middle hitters did a very good job on finding the open seams and our serve receive passing was really good. We did a good job playing in transition even if the pass wasn't there. This being our home opener really brought the energy and we just wanted to show the crowd what Long Beach Volleyball is all about."
Middle and outside hitter, Andrew Pearson, reveals his excitement on the big win as he said, "It felt great. It was a lot of fun out there. We were really excited about our first home game, so it felt great to play, but even better to come out with a win. I'd say the coaches kept our heads in the game for sure. They made sure we were focused on winning and having a team full of competitive guys helps with that as well."
The top ranked Vikings continue their perfect season on Feb. 23 against Moorpark and their next home game will be on Feb. 28 against Pierce at 6 p.m. at the Q building gym.