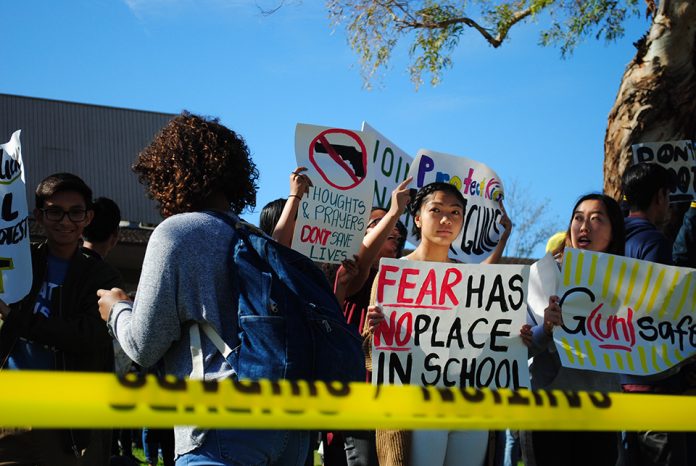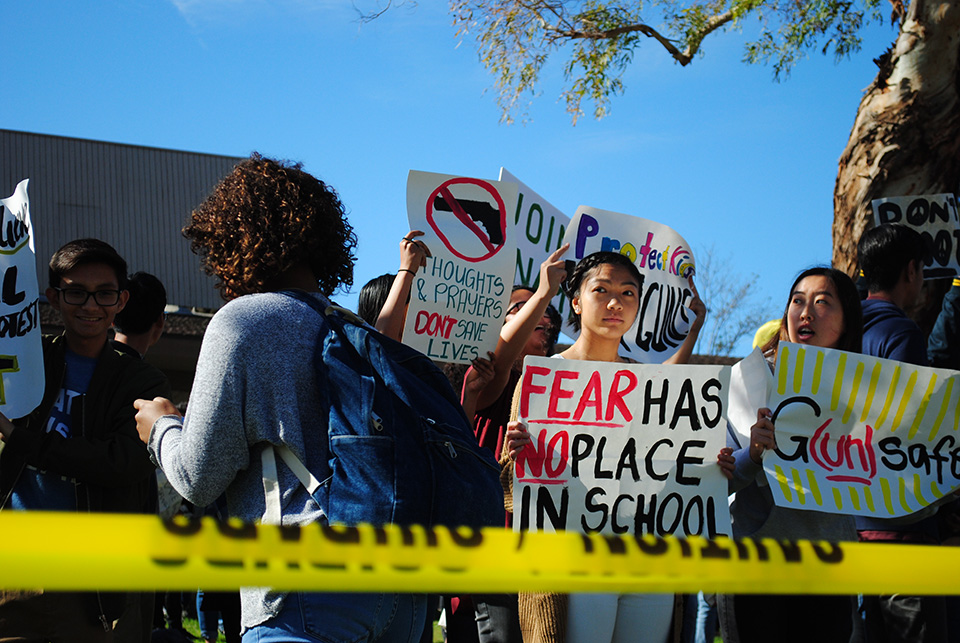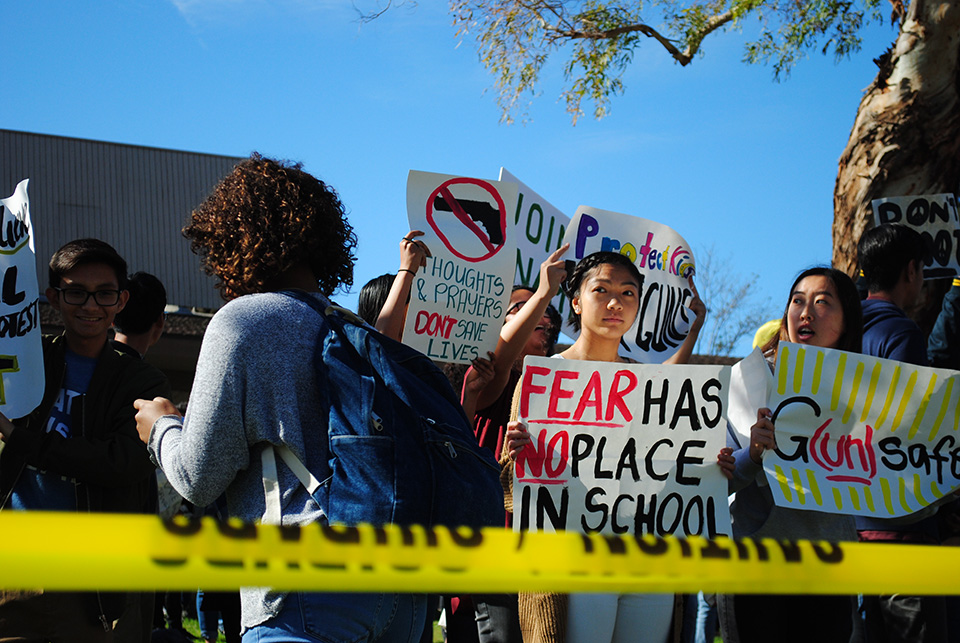 "Cerritos stands with Parkland!", "Enough is enough!", Cerritos High School students chanted as they joined schools across the country in the National School Walkout today in protest to end school shootings that have been plaguing many schools throughout the nation.
The protests are in light of the shooting that took place at Marjory Stoneman Douglas High School in Parkland, Florida where there was a total of 17 casualties. In the weeks since students and teachers have called on the government to pass legislation to protect students lives.
Instead of stricter gun laws, President Donald Trump has called for the arming of teachers to help protect students in the case of a school shooting.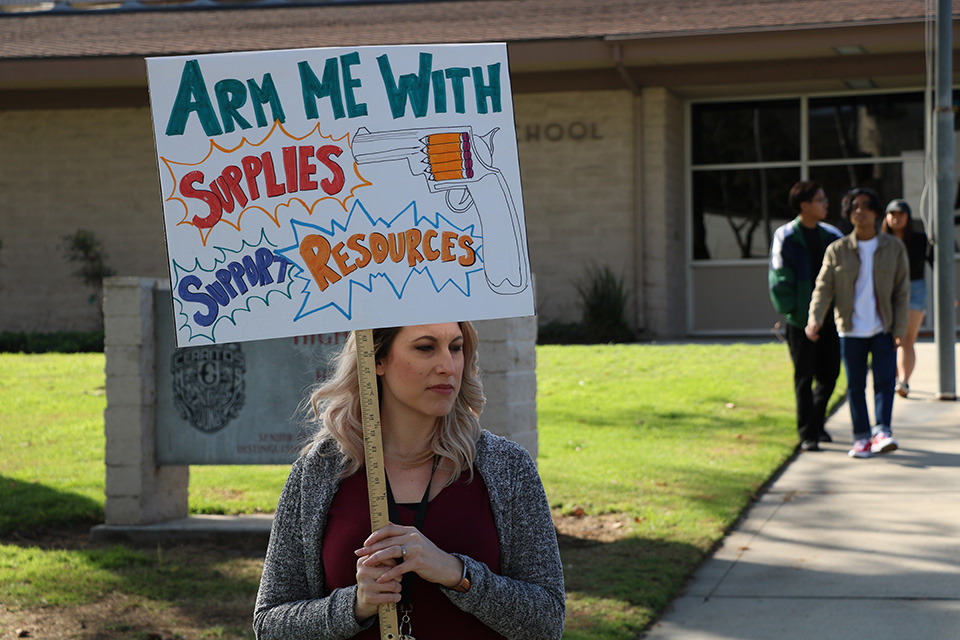 Displeased with the administration's effort students and teachers joined forces to demonstrate their anger with a national walkout that would take place at 10 a.m. and last for 17 minutes to honor each of the victims lost in the Parkland shooting.
As 10 a.m. approached hundreds of Cerritos students and staff began to arrive in front of the office building with their custom made signs and began to say their chants.
Cerritos student Katelyn Robinson was amazed by the turnout by her fellow students, "I'm so impressed with all of out students here. It's really exciting to see people at our school expressing their emotions and standing up for something they believe in."
Commuters that rode along 183rd Street noticed the students protest and honked in support of the cause. The school also set up 17 desks in the quad one for each of the people that died in the Parkland shooting. On the desk was a nametag and photo for each person and a description of who they were.
Principal Pat Walker was also proud of the turnout from his students. Walker also says that instead of arming teachers with weapons they should be armed with the proper material to teach, "I'd like to see an increase in funding for schools." Walker is also open to the idea of having more armed trained personnel on campuses to protect instead of arming teachers.
Robinson and fellow student Lauren Waites both agree that stricter gun laws are a priority in order to stop the gun violence, "We obviously need stricter gun laws, we need to be able to stop buying AR-15's and military grade weapons, nobody should have those. It's too easy to get a gun." Waites said.
Robinson says it's unfair that students fear going to school because of the potential of them being shot dead, "It's scary to go to school and fear for your life on occasions like this, but today was a step towards not being afraid. If we had sat inside and not recognized this occasion nothing would've changed."