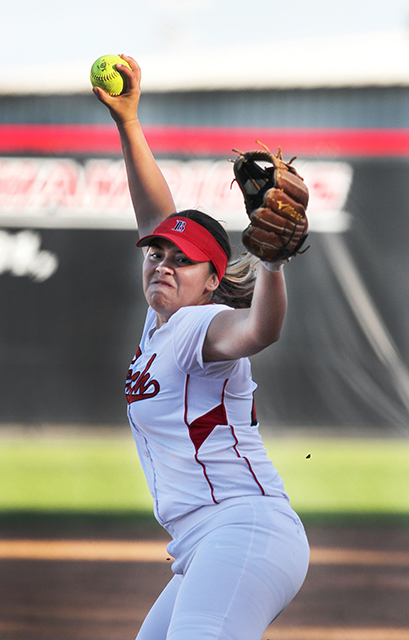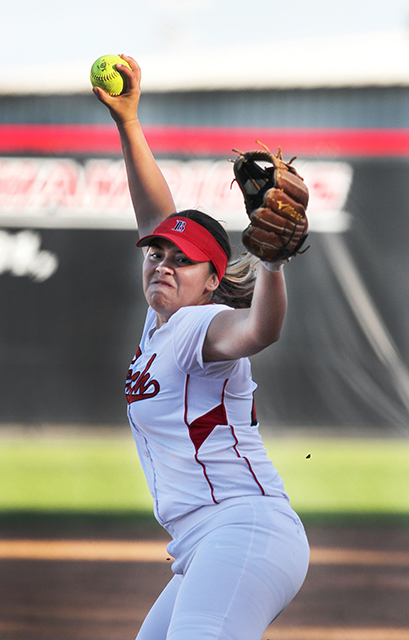 Sophomore pitcher Alissa Cienfuegos did it all as she led the Vikings to a victory over the Pasadena City College Lancers on Thursday March 8 by a score of 1-0 raising their overall record to 12-10.
Cienfuegos, the star of the game, pitched seven shutout innings for the Vikings. She struck out nine batters, contributing to her 76 strikeouts this season, and allowed only three hits for the Lancers, leaving them scoreless. In the bottom of the fifth inning she provided the lone run of the game when she connected on a solo home run, her seventh of the season, to give the Vikings a lead they wouldn't surrender.
Coach Megan Martinez had high praise for Cienfuegos, "Our pitcher was just dynamite; she played defense, she pitched the game, and then she hit that home run. She's my player of the day, but it was really a team victory."
"None of us gave up. We were in it to win it," Cienfuegos said on the team's effort.
With the bases loaded in the top of the third, the Vikings make a great defensive play, as freshman outfielder Emilee Hoppe cut down the only Lancer opportunity as she threw out the only Lancer who attempted to cross the plate.
"We communicated really well today and everyone was in a really good mindset," said Hoppe. "We've been struggling a little bit so it's good to come back together as a team and win it."
"That was an entire team win, from the coaching staff to each and every player," said coach Martinez. "They're a terrific team and I'm super impressed and super proud of my club and my coaches. We've been working really hard, and finally this one really showed that."
The Vikings head to Rio Hondo College to continue conference play where they currently have a 1-3 record to face the Roadrunners on Tuesday, Mar. 13 at 3 p.m.