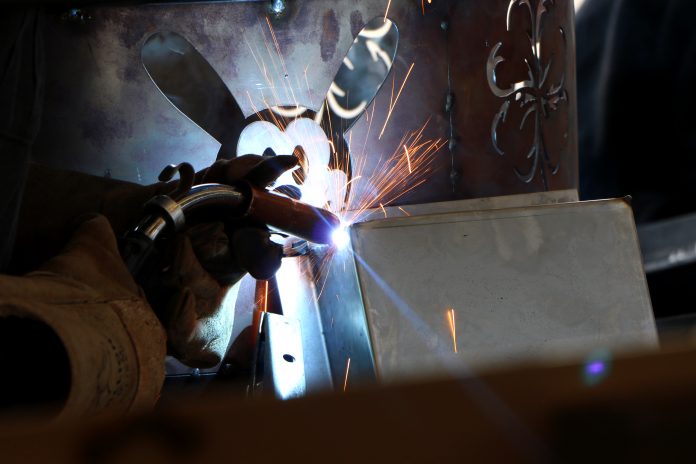 During the fall semester of 2019, LBCC students have the opportunity to be involved in the new Trades and Industrial Technology Department.
Gene Carbonaro, Dean of Career Technical Education, and Anthony Pagan, Associate Dean of Career Technical Education, worked with department faculty members to give students a new and improved curriculum.
"With the new curriculum we are providing students with 21st century skills to make them college and career ready. A lot of the courses that we offer lead to industry certifications so that's another benefit to the students," Pagan said.
With the new curriculum for the department, students will be able to learn new skills with the most up to date equipment.
"A lot of the remaining programs with exception of only a  couple were very old technology. It was stuff that nobody is doing now, so what we did was we revamped everything. We are getting all new equipment. We are getting all new tools," Carbonaro said.
LBCC decided to discontinue some trade programs such as auto-mechanics and carpentry.  
Students now have the option to get a degrees in: automotive technology, advance technology, welding, advance manufacturing, engineering technology, and construction technology.
The department is also offering an updated version of the electrical technology degree.
Department officials presented updates and reasons for the new curriculum to the LBCC District Board of Trustees meeting on Nov. 13.
As described in their powerpoint presentation, the reasons for the new curriculum is to improve success and completion rates, increase the full-time equivalents, and prepare students for the workforce.
In light of the of the new state funding formula, Carbonaro and Pagan believe the department curriculum change will help students complete their program in a reasonable time frame.
"Completions, degrees, certificates and employment. Those variables factor into the equation of us offering this revamped curriculum. We wanna be able to provide an opportunity for our students to come here, have a great experience, getting out of here in a reasonable amount of time," Pagan said.
Professors are aware of the revamp and have taken the responsibility to let their students know about the upcoming changes in the department.
Professor Damon Skinner shared how great it feels to have some trades and industrial technology programs recognized as degrees, not just as certificates of accomplishment, and how advantageous this will be for students as some had to see themselves going to other colleges in order to get a degree in trades.
"Since the trades program has been shutdown in the spring (semester) of 2013, there's been a lot of students who pretty much had to go to other colleges," Skinner said. "Long Beach students had to go to Compton College, El Camino or Cerritos College to get the hand skills necessary to go out and get a high-paying starting job and by being able to bring them back in-house with the new programs starting fall 2019, students will see themselves getting more opportunities here."
Skinner shared how offering an associates degree option for the programs can increase the opportunities of getting a high-paying job, by saying that obtaining an associates degree can raise the chances of going from a $12 an hour job, an outcome a certificate of accomplishment can get, to a $20 an hour job.
Students in the trades program are prepared for the big step. Andy Gonzales is waiting to complete an associates degree in metal fabrication and enroll in the new welding technology associates program next year.
"It will be a great accomplishment when that happens. You can now say that welding is your career rather than just a vocation. It's an excellent move for the majority of students in the trades programs. I don't know how to say it but, it will just make you feel prideful," Gonzales said.
The department and faculty also are creating "student- friendly" class schedules. Most classes will be offered when majority of students are on campus.
Carbonaro and Pagan plan to spread the word about this new department curriculum by doing a series of interviews and setting up a new website to inform students.
The departments are located at LAC and PCC. The department at LAC is located in buildings T, M, F and the Culinary Arts building and at PCC they are located in buildings AA, DD, MM, JJ, and  II.