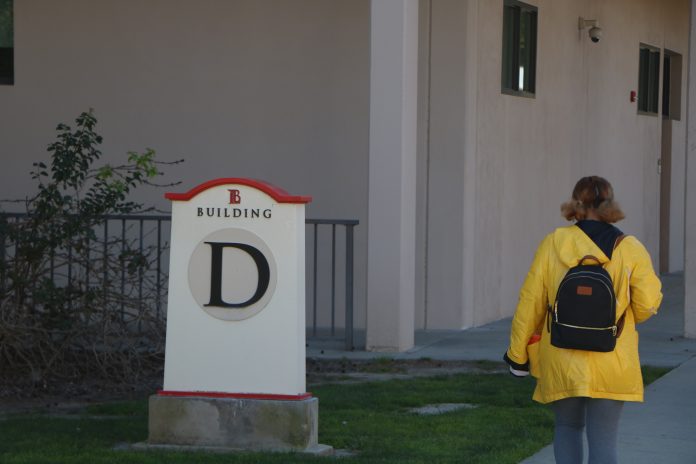 Students were evacuated out of Building D for a false fire alarm at Long Beach City College on March 15, at 9:40 a.m.

According to Police Officer T. Do, an alarm was activated by a smoke sensor in the men's restroom on the first floor of Building D.

"We suspected someone smoking in the restroom. We did not smell any smoke or see anyone in the bathroom. It is possibly a defective alarm," Do said.

According to Long Beach Fire Department Public Information Officer Brian Fisk, the alarm was not an hazard or an emergency.

"The alarm was tripped, firefighters arrived to the scene and the building was cleared within six minutes," Fisk said.

About 30 people were gathered outside Building D as the alarm sounded and firefighters entered and cleared the building.

"Every semester the alarm goes off, I expected it this semester," LBCC student Grace Sebastian said.

According to Customer Service Representative of Long Beach Billing Department Stella Barragan, the city charges a fee for false fire alarms after the first.

"The second one is $120, the third one is $150, the fourth one is $185, the fifth one is $315 and the sixth alarm and every one after that is $430," Barragan said.

LBCC facilities was contacted for a statement but has yet to reply.