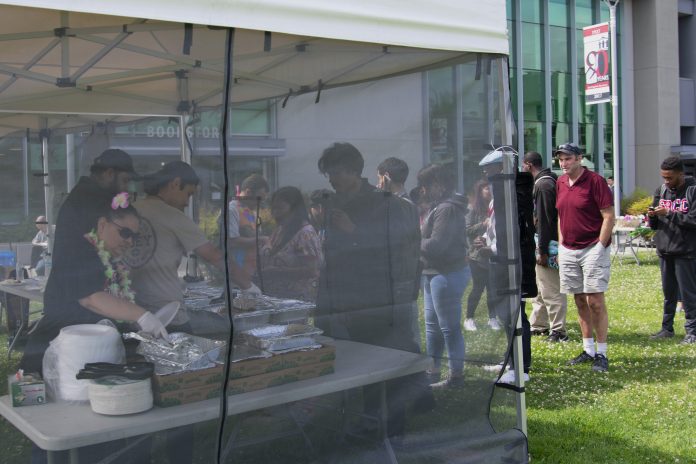 Free food, table games, and even a game of tug-of-war was at the Spring Luau for students, but it eventually ended prematurely at PCC on April 4.

The PCC club senate put on the event to show its appreciation to all students on campus that attended with a hawaiian themed event at the EE quad.

According to the PCC club senate, there has been discussions for the last month wanting to make this event.

"Students can participate in a tug-of-war competition, play jenga, a make your own mai tai and pina colada, and lei and flowers for students to wear and take pictures with." said PCC Club Senate Advisor Jamie Kammerman.

While fun and games are there for their enjoyment, poke was served with rice and seaweed to the students.

Some students enjoyed and appreciated the event, but a few felt like it can be done better.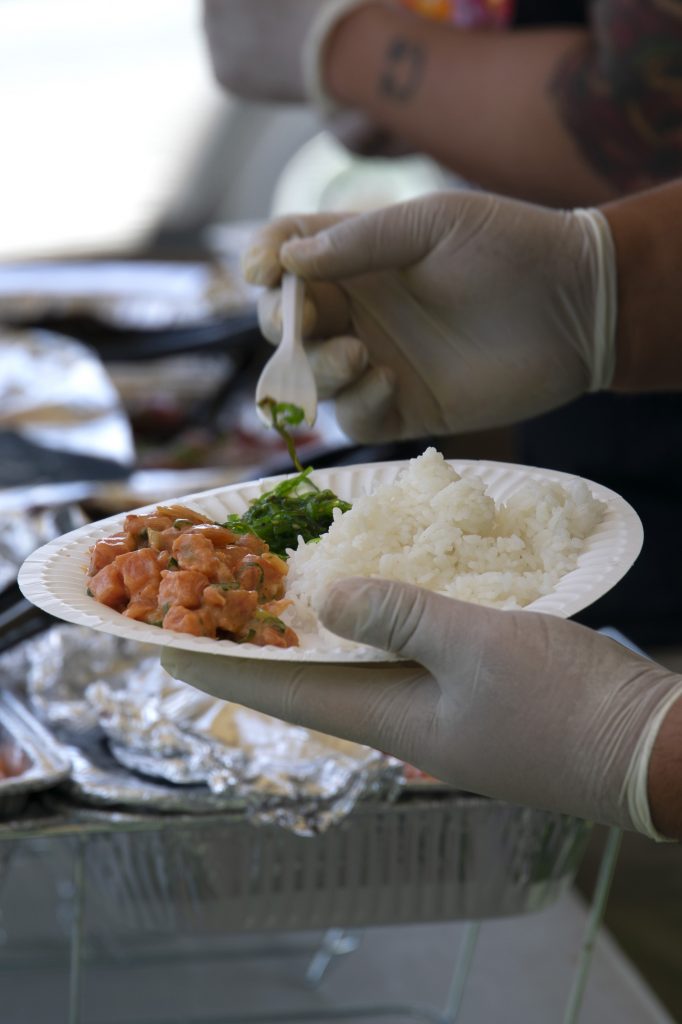 LBCC Student Joseph Gradowy said, "It reminds me of a previous event years ago which is actually cool but it's kind of the same. I want to see more culture with student involvement."

Another student Luis Ortiz, said, "I like to see people getting together and to enjoy the bonding time with meeting new people. I feel appreciated and fed."

The event was well attended until 12 p.m., until the organizers had ran out of food, which resulted to clear out the set ups and to end the event.

Most of the students attended the event for the free food and the drinks, and the organizers were serving as much as they can.

According to the PCC club senate, they believed they made a successful event regardless of the shortage of food.

Others events such as the club olympics were in place for the Spring Luaa, but the senate voted in favor of the Spring Luau.