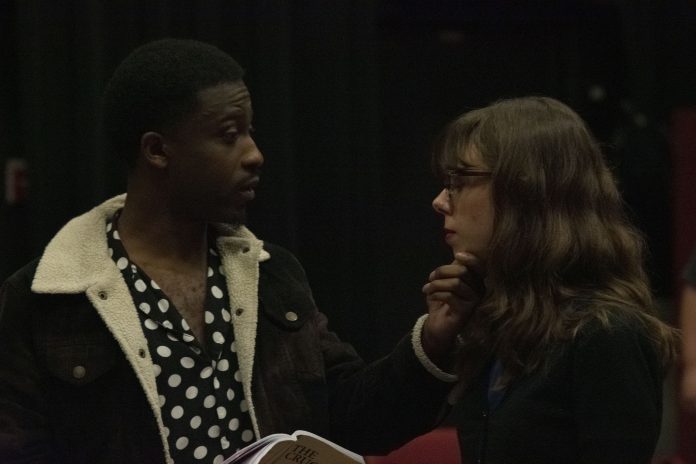 The LBCC theatre arts department performed their emotional rendition of The Crucible this past weekend.

The Crucible tells the story of the salem witch trials that focused on a group of Puritan girls and the lives they affected by calling out supposed witches.

Although having to keep a keen listen to fast speaking actors, the story was well portrayed and interestingly played out.

Director Amanda Zarr definitely worked her magic on how the play presented itself, the acting style and stage direction was well thought out.

Since the theatre department is having renovations done to their building the play had to be done with a makeshift stage, or in this case, no stage at all, but a circular position of the chairs and the actors in the middle.

It was amazing to be able to be so close to the actors, the only drawback is that some of the facial expressions were missed if the actor was facing the opposite direction.

It was beneficial to have the actors so close to the audience, feeling as if the crowd was looking into personal aspects of their lives.

Abigail Williams played by Actress Zoe Linderman did a fantastic job, the way she expressed her emotions seemed very real and personal, on an almost crazy level.

As well as the emotion was there for all the actors, mostly so with John Proctor and his wife Elizabeth, played by David Villalobos and Zoe Rios.

In the last scene together you could sense the love each character had, some parts were even uncomfortable because of how personal it was, making it seem as if you were looking into a private moment.

Overall the play lasted from 7:30 to about 10 pm, with a 10 minute intermission, which was enough time to get everything important portrayed.

Despite the limited amount of space, the theater department shined through this play, with strong acting and having a creative stage presence.