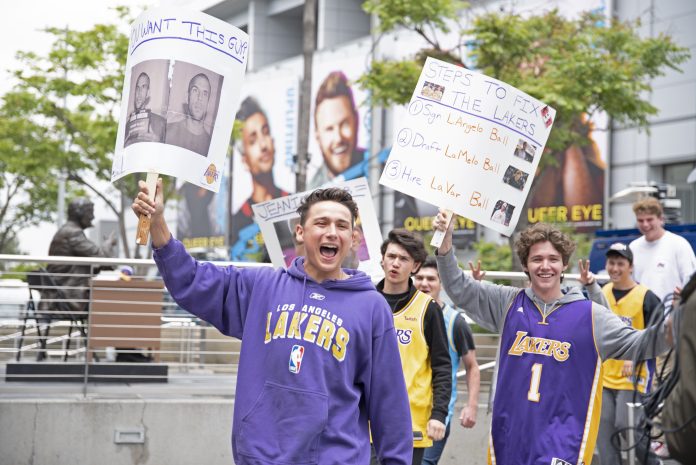 Laker fans protest the failed attempt of hiring former Cleveland Cavaliers Head Coach Ty Lue among other mismanagements at the Staples Center in Downtown L.A. on May 10.

University of Arizona graduate student Charlie Rivers organized the protest on the social media website Reddit just the day before.

According to Rivers, the protest was in response to Lakers owner Jeanie Buss' decisions that have impacted the overall ability of the Lakers organization to operate as a successful franchise.

Rivers and many others find it disturbing at the amount of influence that Lakers Senior Advisor Kurt Rambis and Lakers Executive Director Linda Rambis have on the organization.
Laker fans arrived with their faces painted, donning jerseys and banners, while chanting "fire Rambis," throughout the protest.
Phoenix Suns and Los Angeles Clippers fans also arrived to the protest to interrupt the Laker fans.

Clipper fan, Clipper Darrell yelled to the crowd of fans and the media, "The Laker era is over!"
Around thirty fans arrived at the protest while the rest of crowd was made up of news media covering the protest.

Despite the protest, the Lakers hired Frank Vogel as the new head coach on May 12.