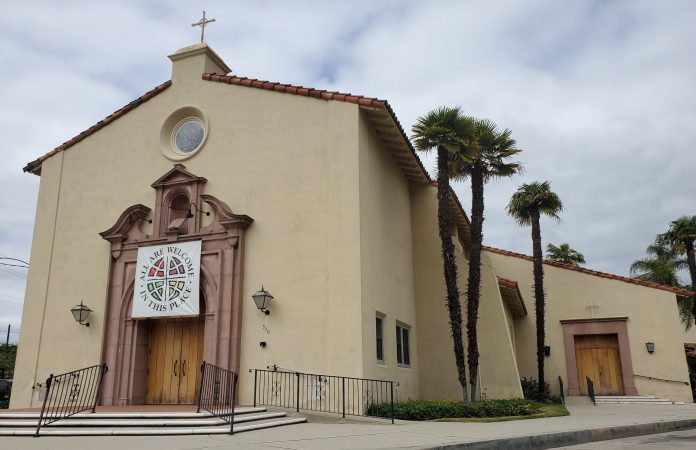 The Long Beach City College Viking Chorale is set to perform "Gloria" by Antonio Vivaldi as part of a joint performance with the California State University Dominguez Hills Chamber Choir, they will be performing the "Cantata #11", which is part of the Ascension Oratorio by Johann Sebastian Bach.

The performance will take place on Mother's Day at the Our Saviour's Lutheran Church located at 370 Junipero Ave. in the Bluff Park neighborhood at 2:00 p.m.

Sunday's concert isn't the first time the chorale has performed at this church, in fact, students have been performing there for various choir concerts for over the last 10 years.

Concert director, Skye Angulo says the Lutheran church is a great place to have the performances because of the accessibility of the venue and the acoustics in the church.

Angulo and the director of the CSU Dominguez Hills Choir, Dawn Brooks, went to postgraduate school together at USC and have collaborated once before in the past.

"A lot of our students do transfer to Cal State Dominguez Hills, so it's a great little recruiting thing between the two of us," Angulo said.

Angulo explained the inspiration in choosing a Vivaldi piece for the performance this Sunday.

"We were talking last summer about what we wanted to do and we decided that we wanted to do an all baroque concert, from the baroque period, and Vivaldi is from the baroque period… we instantly thought 'Vivaldi', because it's a really popular piece," Angulo said.

Vivaldi, who worked as a priest in an all girls orphanage, Ospedale della Pieta, wrote the piece around 1715 in Venice, Italy.

The piece is considered to have universal appeal due its strong orchestral opening and joyous choir input.

"Audiences love it, choirs love to sing it, it's accessible, so it doesn't require a professional chorus. It's beautiful, and it has a smaller orchestration, because we hire an orchestra to play with us, so we have professional players, which is really neat," Angulo said.

Carolina Garcia, the section lead of the soprano section, is also excited to perform with the orchestra because the choir rarely gets a chance to perform with an orchestra.

"I'm really looking forward to hearing the orchestra…. Now that the concert is coming, I'm looking forward to hearing how the choir and the orchestra sound together," Garcia said.

The concert on Sunday is open to the public and the cost is $7 dollars at the door for students, staff and seniors, and $12 for everyone else.