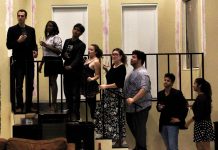 Crime, mystery, and a story that gets more scandalous by the minute, "Rumors" is a fun-for-all comedy production ready to entertain all who step through the doors on opening...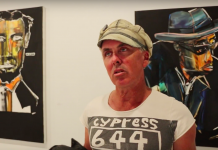 https://youtu.be/71h2jNh75jE Six artists display their original art in the Undercurrents exhibit at the LAC art gallery. The gallery will be open and free of charge until April 26. Video M.Smith
The Plumbline Art Exhibit is showing in the Art Gallery in the LAC K Building and is scheduled to be open until Thursday, March 8. The collection has been...