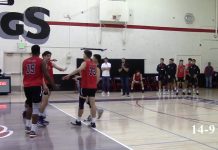 https://www.youtube.com/watch?v=wphdRZrbWAE&feature=youtu.be Long Beach City College won their fifth game in a row against visitor Santa Barbara, 3-2 on March 20.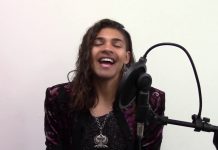 https://youtu.be/o9ugYOWLBzk Long Beach City College student Joshuah Noah Snel sits down in the Viking Newsroom to showcase his musical talents.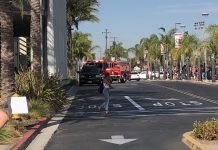 Story and Photos by Luis Ramirez Fire alarm pranks may not be exclusive to high schools anymore as a fire alarm at PCC went off and caused a brief moment...
https://www.youtube.com/watch?v=ljWp28Dj7bE&t=27s Long Beach Millikan High School students walkout on their athletic field in protest of recent gun violence for National School Walkout Day. Students observed 17 minutes of silence to...
https://youtu.be/Ihgc-iwpeMA Philadelphia Eagles and Superbowl champion, Bryan Braman returns LBCC  as an alumnus and shares his experience with athletes, scholars, and former coaches.
https://youtu.be/Tj7WuzWutTg Popscicles and ice cream sandwiches were being handed out to everybody on Feb. 14 at the LAC.
https://www.youtube.com/watch?v=KTrlxwdbim0 Chef Pierre Jues talks about the Long Beach City College culinary arts program's student run bakery in the new V building.