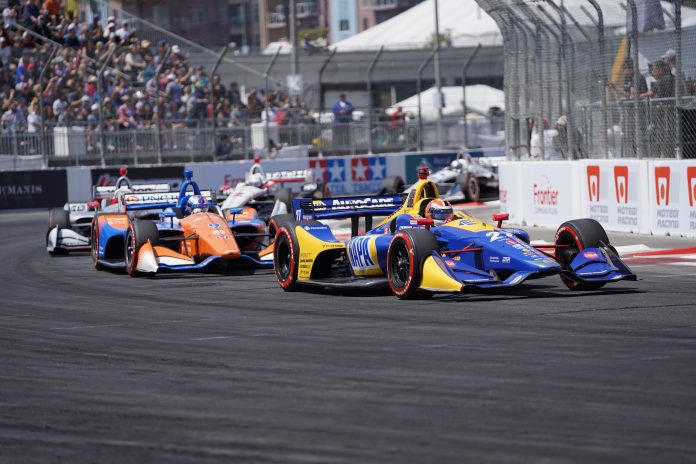 Alexander Rossi who won his sixth IndyCar Series on Sunday, dedicated his win to his late grandfather.

Rossi had received an email from his cousin a day before the race saying that his grandfather had past away.

Rossi is the first driver to win back-to-back wins since 2008, but Sunday's win meant a lot more to him.

"I want to dedicate this one to him," Rossi said. "He meant a lot to me."

The driver from California dominated throughout the whole race, only giving up first place twice because of pit stops.

"My crew dominated today and they're the biggest contributing factor in why I won," Rossi said.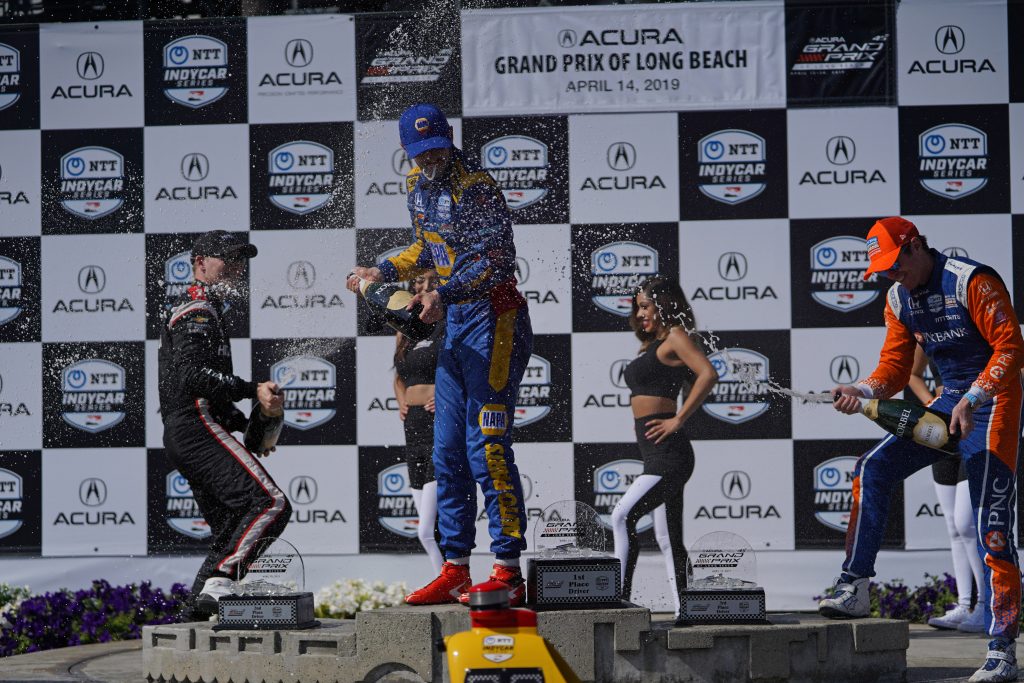 The final day of the event also came with surprises, specifically in the Super Stadium Trucks races.

Robby Gordon stole first place in the end for the second SST race, Matt Brabham won the previous SST race on Saturday.

Gordon who is the series founder, did not place on Saturday's race, and then came in the next day even more prepared.

According to Gordon, the race that was held on Saturday did not feel right for him, as he felt unfocused during the day.

Spencer Pumpelly was the other winner of the day, as he led his way to first play in the Pirelli G4 series race.

According to Grand Prix CEO Jim Michaelian, this year's Acura Grand Prix of Long Beach brought an estimate of 80,00 people.

Ray Benitez worked during his spring break from Long Beach City College, and was a small contributing factor in trying to help 80,000 people in attendance.

"I've always volunteered here because I really like environment but every year it keeps getting bigger," Benitez said.

The Grand Prix of Long Beach will return next year in this spring, for its 46th year.