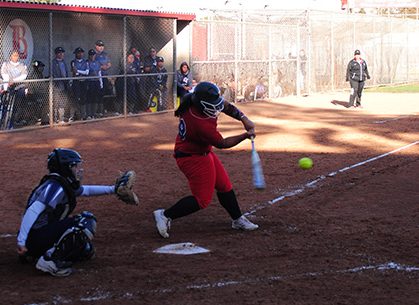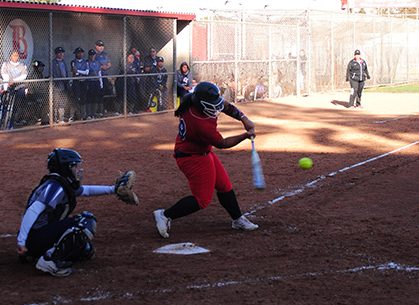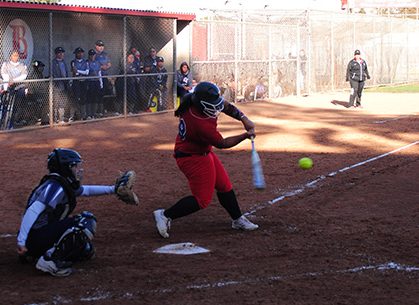 Despite leading for a majority of the game, a scoring run in the last inning led to a 6-4 loss to the El Camino Warriors for the Vikings' women's softball team on Tuesday, Feb. 27.
After being down 2-0 early, freshman center fielder Emilee Hoppe, freshman third base player Raven Agapay and sophomore catcher Samantha Ontiveros each scored a run in the second inning. Agapay hit a solo home run in the third inning to give the Vikings a 4-2 lead.
The Vikings led 4-3 from the fourth inning until the top of the seventh when the Warriors scored three runs to regain the lead.
Sophomore pitcher Alissa Cienfuego says they could have executed better to earn the victory.
"I think we did good as a team, but we could have done better in the last couple innings," Cienfuego said.
Viking coach Megan Martinez said her team performed well, but saw room for improvement.
"I thought that we played a decent game, I just feel like we weren't able to finish today. They took the momentum from us and we weren't able to recover in that last inning. We should have been able to hold the lead. They had really timely hitting," Martinez said.
Agapay, who scored two runs, said her team had a lot to be proud of, "I honestly thought we did really good. El Camino is a great team. It was a really great game for us. I think our overall performance was really good."
The Vikings are still searching for their first conference victory as they dropped their next matchup against Los Angeles Harbor to fall to 0-3 in conference and 10-10 overall. They will face off against Compton on Wednesday March, 6 at 3 p.m. at the LBCC softball field.