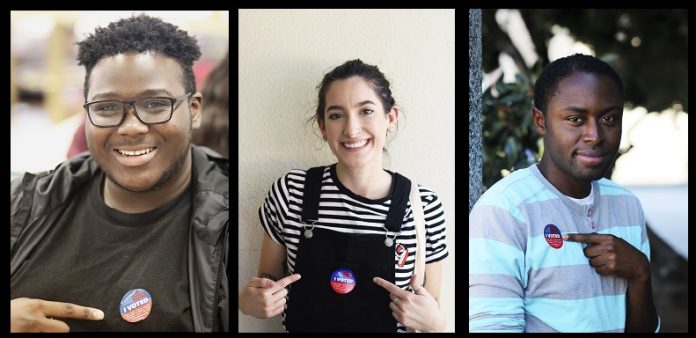 LBCC students and employees wore their "I Voted" stickers proudly on display the day of the midterm elections.
"I feel it's very important to vote given my ancestors' history, who weren't allowed to vote," said student Christain Crawford speaking of his ancestors who lived in confederate Alabama and weren't allowed to use their voices for civic engagements or elections..
Some students had voted in previous elections, while others have voted for the first time ever in this election.
Student Sophie Garcia spoke about her decision to vote yes on the city measure WW,  a measure that concerns hotels with 50 or more employees and that they should provide emergency contact devices for in the case of emergencies.
"I felt it was important to vote on because I think woman's safety is super important," said Garcia.     
Many of the students used the mail-in ballot to voice their opinions for this year's midterms.
Some students also took a little time to educate themselves before they voted to make sure they voted correctly.
"Other people encouraged me to vote," said student Donovan Womack. "I didn't know what I was voting for so last night I did at much as I could do to look up what i'm voting for instead of just voting."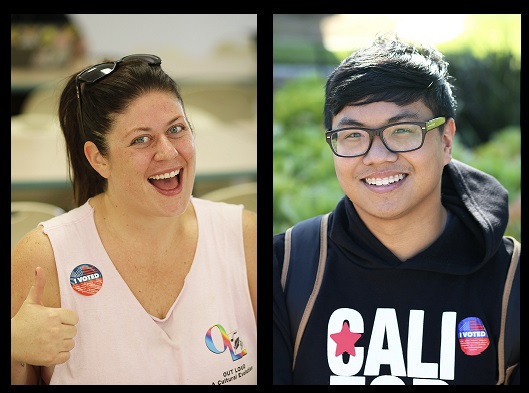 Many students voice their support for Governor candidate Gavin Newsom. Student Kristin Lerner said, "I wanted to choose the best person for the job."
Lerner also voiced her support for proposition 1 and 2. "I think there was a lot of opportunities for us to take care of housing issues for veterans and mentally ill," she said.
Regarding the gubernatorial race, not every student was supportive of Gavin Newsom, as some students disagreed with his policies.
"I feel like he brought some bad ideas about increasing housing taxes," said student Ronald Valentin voicing his displeasure.