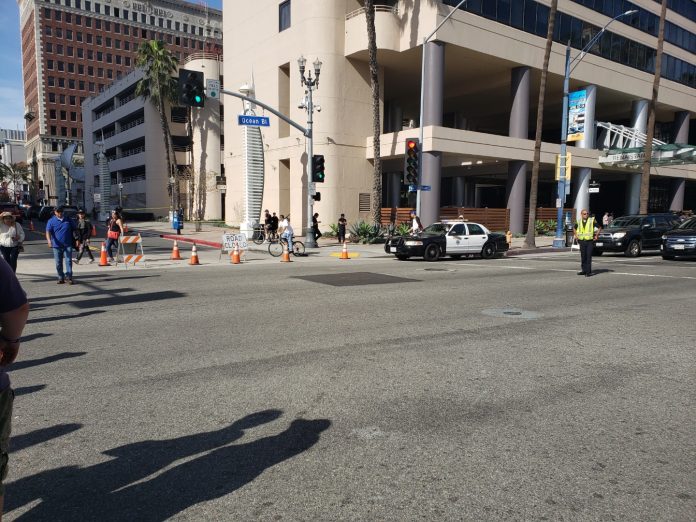 A bomb threat was reported near the Long Beach Transit Center in downtown Long Beach, around 2:55 p.m.

Long Beach Police Department received the call, the Los Angeles Sheriff's Department Bomb Squad was then called onto the scene and reported that the device was non-explosive.

According to LBPD Lt. James Richardson, officers took a look at the device from a distance behind their car.

The Acura Grand Prix of Long Beach wrapped up one hour after the report came in, officers had to move the crowds of people safely around the area of the device.