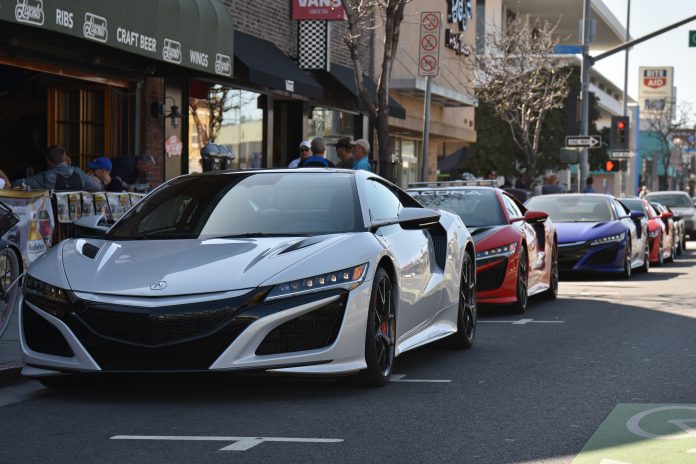 Two days before the annual Long Beach Grand Prix, motorcycle stunts, racing simulators, and cars on display came to Belmont Shore for the yearly Roar In The Shore.

The family friendly event also had three drivers in attendance that are participating in this years Pirelli GT4 America race, Samantha Tan, Gar Robinson, and Nicolai Elghanayan.

The event had people bunching up for the annual motorcycle stunt show, which saw Jay Cruz, Dustin Hedsand, and Tony Carbajal performing this year.

Cruz was also the MC of the stunt show, which had him giving out tickets for the Grand Prix, playing music, and interacting with attendees of the show.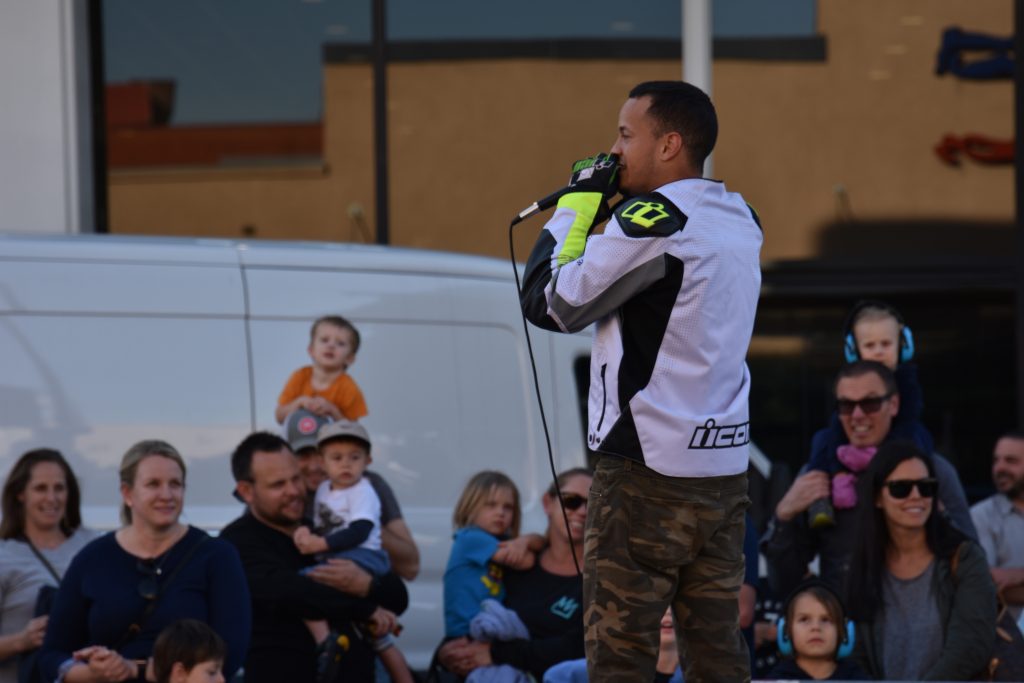 "Events like this are always fun to come out and make some some new fans, make new connections, and just have fun," Cruz said.

"There's nothing like coming out here and giving some tickets to a kid and making their day."

Car enthusiasts from around the area also brought their own cars to display for attendees on Wednesday afternoon.

Anthony Gutierrez, a car enthusiast and a Advance Transportation Technology major at LBCC, had his Honda NSX from the '90s in display.

"I just come out to see the other cars to be honest, I'm a car fan first. And there's so many people to meet here that all have the same interest as me," Gutierrez said.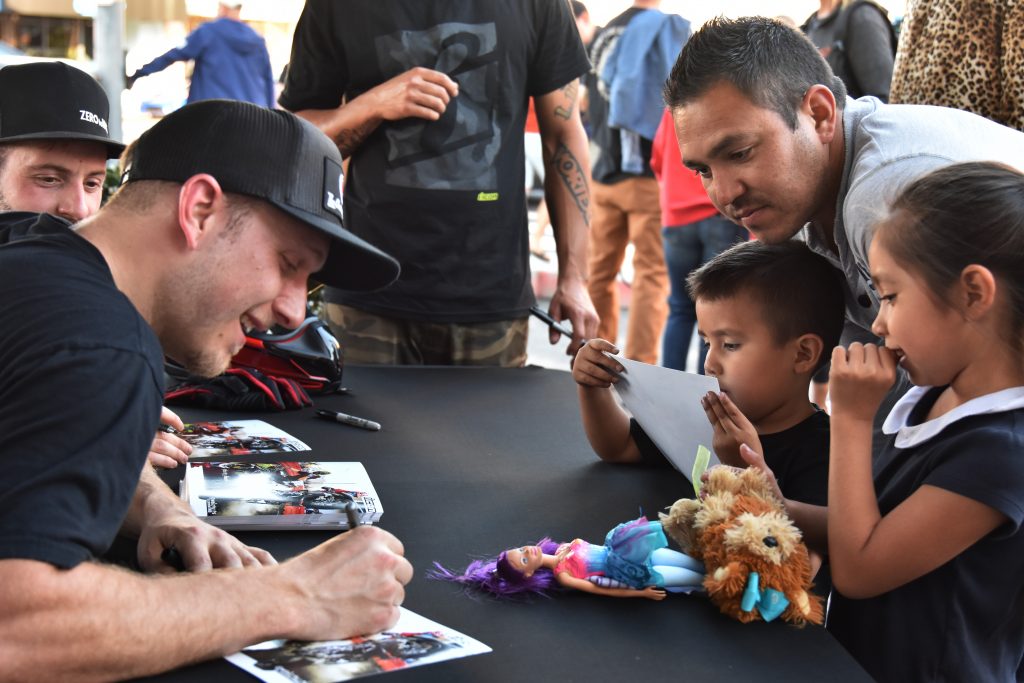 This is the first year that the Grand Prix is without the sponsorship of Toyota, a sponsorship that lasted 38 years.

The annual stunt show took this as an opportunity to show off its newest cars provided by its newest partnership, Acura.

According to Long Beach Grand Prix CEO Jim Michaelian, the relationship with Acura has only been for 60 days and already Acura has given more than asked for in regards to resources for the Grand Prix.

The annual Long Beach Grand Prix will begin Friday April 12 at 7 a.m. with the first Motegi Racing Super Drift Challenge Competition, and will conclude on Sunday April 14 with the Pirelli GT4 America race.