After nearly a week of uncertainty about the status of the systems outage at LBCC, it has been determined that the servers on campus have been infected with cryptocurrency-mining malware, according to LBCC's Chief Information Systems Officer Sylvia Lynch.
Lynch informed in a meeting on April 13 that her team initially discovered the malware during spring break on Tuesday, April 3.
It was thought that they had the infestation under control on Monday, but quickly found out that their work was far from over.
"Tuesday, I get a phone call that we have another infestation," Lynch said. "This one resulted in encryption. It seems like we did not really get rid of it the first time."
There has been at least one case of a computer on campus having its data encrypted. The school has not received any ransom requests.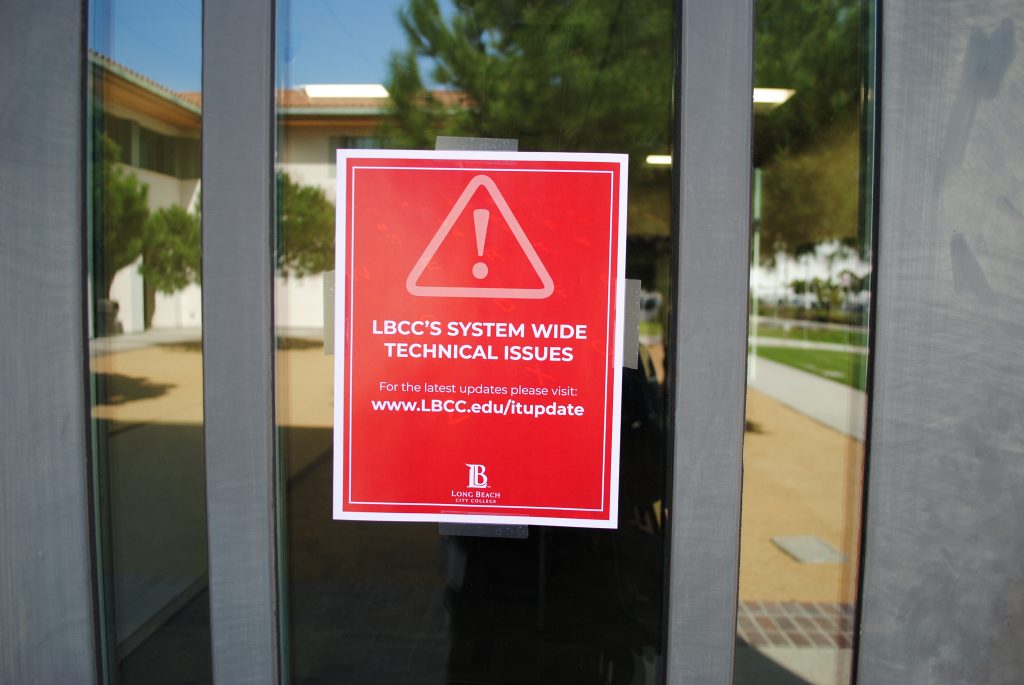 Lynch urged that nobody use storage devices, such as USB flash drives, on any computers connected to the school network, as this could result in encryption of the data on these devices which could spread onto other computers they connect to.
Anyone who has connected a storage device to their personal computer that was previously connected to a school computer is encouraged to run a virus scan.
Lynch reiterated that it did not appear that the malware was a threat to the personal data of students and staff and said that all student transcripts were backed up on Laserfiche, an external storage system that is not connected to the school network.
Students expecting to receive their financial aid disbursements this week will still receive their money and staff members will be paid on time.
In addition, the enrollment deadline for students registering in late-start 8 week classes has been pushed back on Friday, April 20. 
Summer Session registration is still scheduled for April 23. 
There is still currently no timeline for when all systems will be operational, and Lynch seems to think that it will not be a quick fix.
"I imagine it's going to be a very long process to bring everything back up to what we see as normal," Lynch said.
This new information runs counter to the college's previous messages about the outage which is as recent as Thursday night stated that there was no evidence of criminal activity or malware.
Superintendent-President Reagan Romali had previously referred to the incident as a "small bump in our normal day," and denying any forms of hacking, malware or ransomware as informed from the IT Services.
An email was sent to staff members Thursday night concerning about the issue, highlighting the inconvenience of the situation. 
"Before I provide an update, let me start with an apology." Romali said. "I am so deeply sorry for the terrible inconvenience this issue has caused each of you and I feel your frustration, anger and unrest."
Students and staff are urged to check lbcc.edu/itupdate where the school will be posting updates as they receive new information.
( revised April 15: A correction has been made after the enrollment and deadline dates were mislabeled. Article previously stated that April 20 were summer classes enrollment deadline have been corrected to late-start 8week classes deadline. Summer class regristration date has also been added.  )