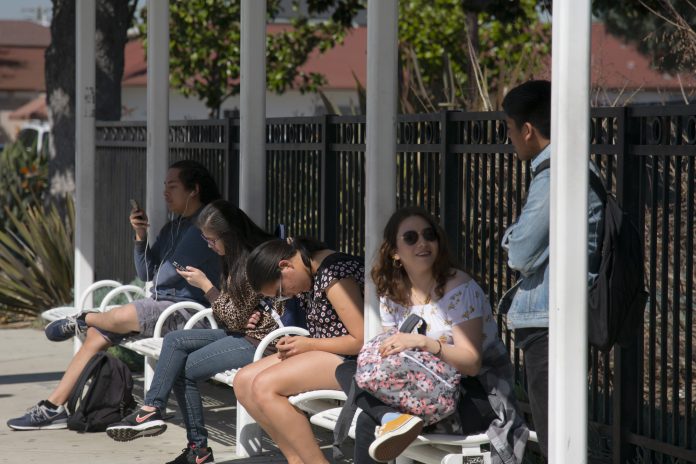 LBCC recently made a proposal to Long Beach Transit to give students discounts of 75 cents per-ride, but not free monthly bus passes.

The lack of a free monthly bus passes at LBCC can possibly take away benefits, not only for the students, but for the college itself.

AB-17 is a bill that introduces free or reduced fares for bus passes, the free pass can help buses be filled, improve student health because it will reduce air pollution, and it can reduce the overall cost associated with school for students.

Fresno City College started to offer free semester long bus passes to its students in fall of 2017.

According to the Associated Student Government president at Fresno City College, Marisol Valdivia, the college started to take initiative in 2016 after complaints came in about the lack of a free bus pass.

Other colleges such as Claremont College have recently adopted granting students free monthly bus passes, and in turn have seen the most positive results in enrollment.

In 2015, a proposal was made to have free monthly bus passes at LBCC, but the proposal was abolished because it would've raised tuition fees.

At the most recent board of trustees meeting in Feb, the topic was brought up again by LBCC student Rene Woodson, who was advocating the importance of bus passes.

A discussion on whether to raise tuition prices for free bus passes is currently being debated by the board of trustees.

LBCC could possibly look at their other options such as introducing the U-Pass program, a reduced-fare transit pass that offers students unlimited rides on Metro's Rail and bus lines.

Cal State Long Beach is currently part of this program, and for their students to be a part of the program, a one time fee has to be paid for the entire semester.

According to a survey done by UCLA, it saw a percentage jump in enrollment and ridership when programs such as the U-Pass program was implemented.

According to LBCC ASB President Jan Paolo Canteras, the college is currently looking at the Rio Hondo College model, another college part of the U-Pass program.

According to AB-17, colleges that offer free bus passes or are part of the U-Pass program have reduced traffic and parking problems that most colleges have.

LBCC is currently planning to build a new parking structure for PCC in the near future, but with the U-Pass program, LBCC can potentially put that money to better use.

According to a Viking News survey of 20 students at LBCC, 13 would rather take the bus to school in order to avoid parking problems.