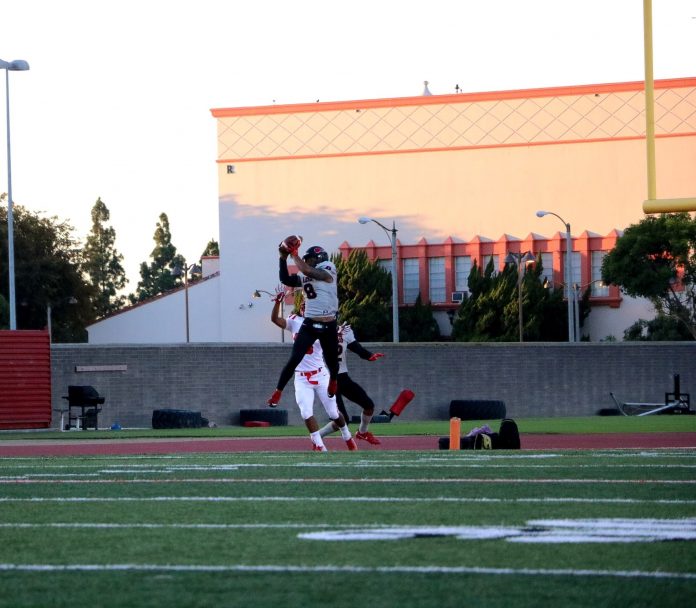 Penalties and turnovers contributed to the Vikings football team's loss during the homecoming game against the Bakersfield Renegades 22-17 on Saturday.
This was the Vikings first homecoming game loss in five years, Head Coach Brett Peabody was not happy with the game's outcome.
"I don't like obviously the result because I hate to lose but I was proud of the way the team fought and competed," said Peabody, "the defensive got us the ball back with a chance to go score and win the game and we just didn't get it done."
Quarterback Jonathan Murphy rushed for five yards in the first quarter giving the Vikings their first touchdown.
Renegades Quarterback Jacob Irby completed a 70 yard pass to wide receiver James Holland scoring Bakersfield's first touchdown.
Kicker Nathan De Jager also scored three extra points for Bakersfield by a field goal from the 43 yard line. Renegades took the lead after the first quarter with a score of 10-7.
Running back Coach Jeff Evans felt the Vikings should have worked more as a team, "We have had our separation at times however some of those issues also come from individual players within the team. We are learning that trust," said Evans.
The Vikings came back during the fourth quarter with a touchdown made by running back Mason Bowen and a completed field goal by kicker Delgadillo bringing the score to 22-17.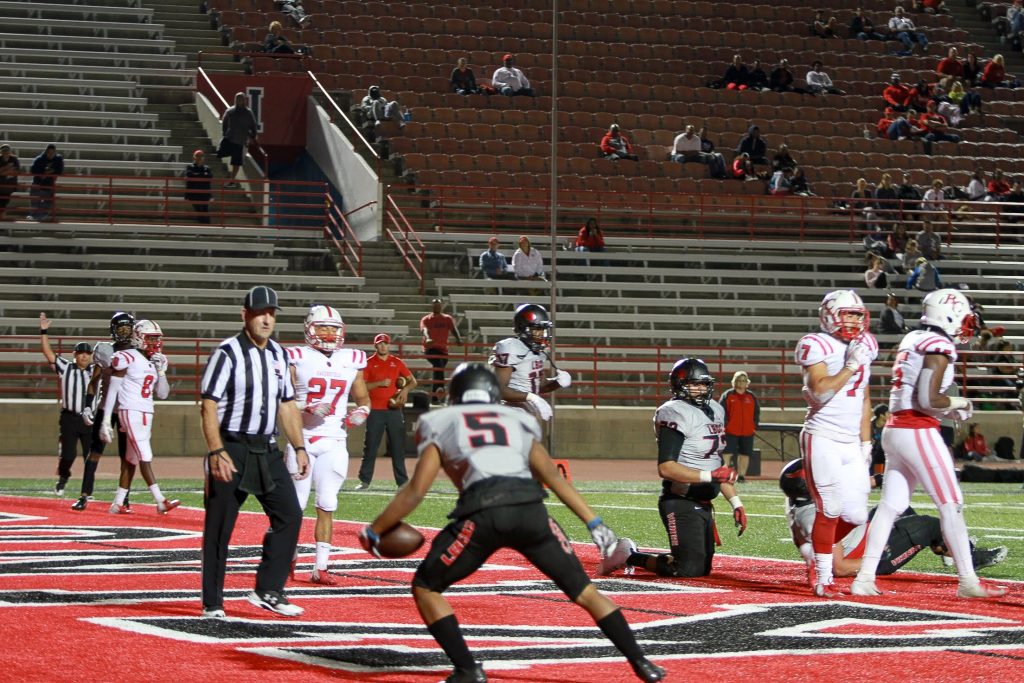 The Vikings fought hard but could not score any more points allowing the Renegades to take home the victory.
Running back Pierre Robinson wants the team to score more when given the opportunity, "We don't score when we get in the red zone. Our offensive needs to score in the red zone," Robinson said.
Quarterback Coach Sean Flynn worries about the Vikings chances for playoffs, "We need a lot of help. It's virtually impossible for us to make it now but we still have a chance at a bowl game," said Flynn.
"We really just shot ourselves in the foot. We moved the ball down the field at will and it was a couple costly turnovers and costly penalties that were all on our end.  It was us stopping ourselves which ultimately cost us this game," said Flynn.
The Vikings are set to play against Moorpark Raiders at Moorpark College on Saturday.